Financial Information
PROFESSIONAL INTEGRITY
Platinum Financial Services Limited is an independent brokerage authorized in Hong Kong by The Hong Kong Confederation of Insurance Brokers (Membership number 0417). Any contract of sale in respect of Second Home Ownership Plus is a contract solely between Platinum and the purchaser(s) named on the Second Home Ownership Plus Certificate and will be required to be duly verified by the Shared Ownership, Private Residence Club or Vacation Club Resort.
Any Shared Ownership, Private Residence Club or Vacation Club Resort owning the Property to which the programme is linked, has no control of the investment funds. Such a club or resort has no part in the financial management aspect of the investment, and therefore has no liability or responsibility connected with the investment plan.
PLATINUM'S MANAGED PORTFOLIO VS. FTSE ALL SHARE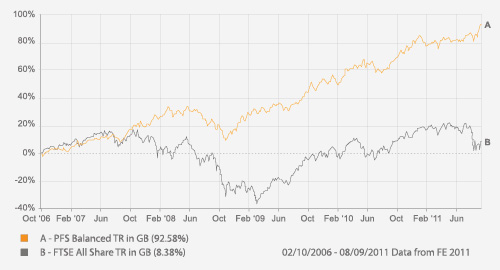 ORIGINAL PORTFOLIO WEIGHTINGS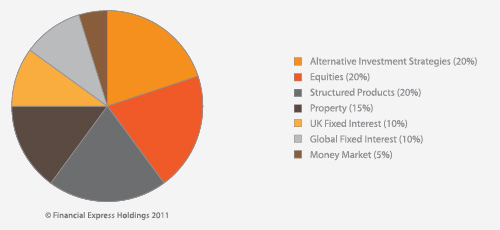 THE INVESTMENT STRATEGY
Platinum's investment strategy is applied through a discretionary service controlled by Platinum's Portfolio Management team. The team's prime activities involve analyzing global market trends and selecting securities within those asset classes expected to out-perform. A full range of investment products are researched and analyzed before being added to three core portfolios - Cautious Managed, Balanced Managed and Aggressive Managed. Asset allocation is a key component of the portfolio construction process, with each portfolio being actively managed and monitored on an ongoing basis. Up to 25 per cent of the portfolio is held in highly liquid assets allowing for flexibility, to move assets in-line with changing market conditions.

ONGOING SUPPORT
Our clients can expect the highest standards and ongoing support from Platinum's highly experienced staff and Consultants. We aim to target only the better quality Shared Ownership, Private Residence Club and Vacation Club Resorts.
We know our clients and their backgrounds well. They are often forward thinking, investment savvy individuals who appreciate the value of committing to investments long term.
ABOUT US
Platinum Financial Services Limited is a member of the Business Class Group. The Business Class Group consists of a number of specialist operating brands providing a comprehensive range of quality services to the professional expatriate and HNW local community across Eastern Europe and Asia. Headquartered in Hong Kong with member offices in Moscow & Singapore and with representative offices in China and Thailand, the Business Class Group assists both private individuals and corporate businesses on a regional basis and beyond.
Platinum Financial Services Limited is the ideal financial services provider of the 21st century - combining core traditional values of excellent service and sound independent financial advice with innovative client-oriented products and services.
THE CUSTODIANS
Your investment in our Second Home Ownership programmes is not held by Platinum Financial Services, but with one of the world's largest and most secure insurance companies. As an independent broker Platinum are able to select from a wide range of providers but in doing so commit only to work with custodians who base themselves in either the Isle of Man or Guernsey. We do this because of the stringent government backed investor protection schemes which guarantee that in the unlikely event of an institutional failure clients will receive a minimum of 90% of their investment value, with no upper limit. This level of protection is unrivalled anywhere and gives investors peace of mind from day one.
More information about the individual custodians is available upon request.
Investment Warning:
We are required by Law to advise that the value of investments can go up as well as down. There is no such thing as guaranteed investment performance and so whilst every care and action is taken by Platinum Financial Services to ensure a return of the premium to investors in 25 years there may be a possibility that you get back less than you are anticipating.